make insights your advantage
Enterprise UX research services that deliver user insights at scale across every stage of product development.
explore research services
full-service ux research from
AnswerLab
Creating experiences people love starts with listening. We leverage qualitative and quantitative UX research to get companies the firsthand insights that shape better products and better results at the scale and speed business demands.
UX Research
Qualitative to quantitative UX research, we provide custom research solutions to answer your questions and uncover what drives your users.
Research Operations
We make it easy to reach your ideal participants by handling all research operations and logistics and bringing all of our experience to bear for your project.
UX Research Strategy
With decades of UX expertise, we can help you shape an ongoing, scalable customer insights program to support your roadmap.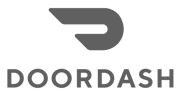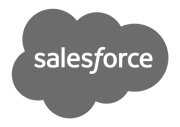 make the most of our industry expertise
At AnswerLab, we look at the big picture and take the deep dives. Our industry-specific practices and methodologies ensure you talk to the right people and get a breadth of the most valuable perspectives. And with the agility to see where sectors intersect and overlap, we can help you find more robust answers.
uncovering your best answers
Our specialized teams are fully immersed in the latest advances and ongoing trends in their practice areas. From building more inclusive user research practices to exploring emerging domains, we help you explore how your digital interactions shape your customer connections.
hear from our clients
When it comes to the difference AnswerLab can make in the human-centered design process, our clients say it best.
"AnswerLab's quality has been top notch. I've thoroughly enjoyed working with AnswerLab and hope for the opportunity to do so in the future."

Director | User Experience Design, LinkedIn
"From our initial discussions to the final presentation of findings, AnswerLab demonstrated a strong understanding of our industry, our business needs, and our customers. Their research design provided actionable insights. We were able to benchmark our site, validate the changes we made, and identify areas for future improvement. They are truly a strategic partner."

Steven Abatiello | Manager, Web Operations at National Grid
"AnswerLab's ongoing benchmarking research has been critical in guiding our global website redesign, and now we will have a continuous reference point for our decision-making going forward."

CMO | Global Retailer
news & perspectives
When it comes to inspiring events, powerful customer stories, and exploring new ideas, the AnswerLab team is always finding opportunities to shine.
stay connected with
AnswerLab
Keep up with the latest in UX research. Our monthly newsletter offers useful UX insights and tips, relevant research, and news from our team.