Upcoming Events
AnswerLab hosts UX research events and panels throughout the year and speaks regularly at national conferences.
Conferences:


October 17-18, 2019
Forrester

CX SF 2019
San Francisco, CA
Forrester CX SF 2019 will focus on designing the total experience to ignite people's perceptions of your brand and drive loyalty. With innovations in machine learning, automation, and more, the potential risks and rewards for CX leaders are growing. Stop by our booth to connect with our team! Learn more.
October 22-23, 2019
Points Made
Minneapolis, MN
Points Made is a forum for conversation designers to come together and explore the why and how behind human conversation to inform designing for smart speakers, chatbots, and AI assistants. AnswerLab Principal UX Researcher, Chris Geison, who specializes in emerging technologies, will be speaking as a part of their program! Learn more.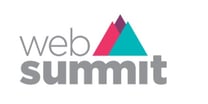 November 4-7, 2019
WebSummit
Lisbon, Portugal
Web Summit brings together the people and companies redefining the global tech industry. Our CEO and Founder, Amy Buckner Chowdhry, will be speaking this year. Stay tuned for more information and learn more.