back
Methodologies for Innovation: How Financial Services Brands are Taking a Holistic Approach with their Customers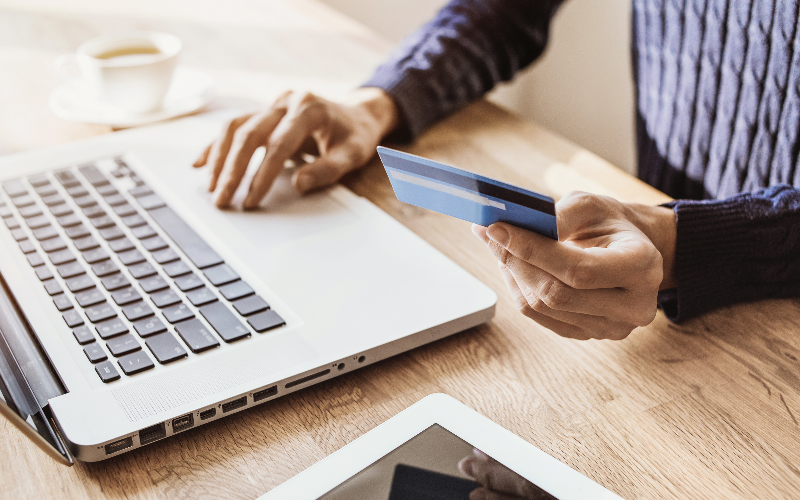 Posted by AnswerLab Research on May 7, 2020
Financial services brands are expanding into new territories and taking a more holistic approach towards their research. Banks are striving to be not just a bank, but also a service customers can identify with and trust. We've seen credit card companies form new partnerships with lifestyle brands to provide new benefits to their cardholders. New disruptor brands are emerging in the financial services space with more customer-centric practices for online banking, taking market share from more established brands. Financial services brands around the world are being pushed to innovate their offerings, and in order to innovate, you have to understand the problems and experiences of your users.
UX research is more than usability.
UX research is not just a tool for usability testing. Of course, it can tell you if users find your site intuitive or confusing, but other research methods can help you dive deeper into your customers' mindset. UX research offers opportunities to better understand mental models and behaviors that can inform future roadmaps for product strategy, messaging, and brand. Because the field of financial services is expanding and innovating, it's more important than ever that brands learn more about their customers, and often that means looking for deep insights using methods like journey maps, concept testing, or ethnography. Ultimately, brands who expand their knowledge of their customers are able to better meet their needs with superior customer experiences.

When you need to innovate your products and dive deeper into understanding your customers, we recommend the following research methodologies:

Combining qualitative and quantitative research
Financial services brands are driven by numbers and data. While qualitative methods can clearly give you rich findings, combining them with quantitative, numbers-driven approaches can help you tell the whole story. These findings provide your stakeholders with the hard data and information they need to make informed product decisions. A typical use case would be to start with quantitative research to bring in some high-level data, and then follow up with qualitative research from there. For example, start with a survey, talk to a thousand respondents, and then identify trends you see amongst different groups. You often need a large sample to identify different persona groups, but there are always questions that come out of survey findings for qualitative research to answer. Follow-up conversations with respondents from each persona group help you uncover the "why" behind their answers.
An alternative approach would be to build your personas with in-depth qualitative research and then validate your findings using quantitative data. Quant can support the qual so you're not just looking at bars and charts, but validating more holistic sentiments through large datasets. As a third option, you could even do quant, then qual, and then quant again to validate the "why" questions! The possibilities are endless.
Understanding the customer's journey
Journey mapping can help you answer questions about your customers' journey and experiences using your product, including questions like:
What is a customer's journey when they're finding and managing their credit cards?
What is a customer's research process for finding a new bank? Why do they choose a certain bank over others?
What triggers a customer to apply for a new credit card, loan, or finance product?
What would trigger them to downgrade a card or leave a bank?
What is the customer's journey when registering for a new product?
How do customers obtain investment information using websites or online tools?
Do customers manage their investing on their own? Do they rely on a family member, friend, trusted advisor?

Understanding your customers and their decision process is a critical part of determining new ways to reach them. While traditional usability and IDIs can surface issues within a specific app, user flow, website, feature, etc., journey mapping and personas can help you understand the bigger picture, identify different user groups and their wants and needs, and then design with those in mind. You might consider gathering groups of users who are at different stages of financial maturity, those who are prospective rather than current customers, or a combination thereof. Many only do research on current customers to improve their experience, but what about reaching new populations? Talking to prospective customers alongside current customers can help you understand who might be interested in your services and what might push them over the edge, like younger people establishing themselves financially for example. Understanding their wants and needs can help you adjust your marketing, messaging, and services to reach new audiences. You might also consider focusing research efforts on different populations within your current user base to better understand different user segments. Accessibility research, for example, can give you rich insights from people with low vision or other vision impairments.
Getting insights in context
Diary studies can help brands understand how they fit into a customer's daily life, and in times like these when in-person research isn't feasible, they serve as a good alternative to in-home ethnographies.
Diary studies can help answer questions like:
How do daily experiences translate into financial habits?
What kinds of financial interactions are customers having on a daily basis?
What kinds of situational financial issues or changes might arise for our customers on a daily, weekly, monthly basis?
What issues come up on a daily/weekly basis and how do users solve them using our site/app (or other methods available to them)?
With diary studies, you reach people in their natural environments and in a comfortable setting, which can help them be more open, especially when talking about sensitive topics like personal finances. In a remote research world, this is a perfect replacement for actually being with them in person because you get tangible hands-on responses through text entries and video. Try using activities and exercises to get them thinking about their habits, their financial goals, and their beliefs and experiences. Diary studies can help identify pain points to start developing potential solutions. You can then follow up with one-on-one interviews to dive deeper into these activities and get feedback on these solutions. Try to ask questions like, "How did things progress from where you were a few years ago to where you are now?," "What roles do financial institutions play in those changes?," and "What tools do you use to track spending?"

Testing concepts and ideas
Concept testing is a great way to test ideas or concepts to understand if they are something your customers actually want! It's easy to fall into the trap of waiting to test until you have a fully functioning prototype, but especially when you're venturing into new territory, attempting to re-brand, or exploring how your customers might respond to different possibilities, concept testing can be invaluable. For example, you might use concept testing when exploring new functionality on your app or site. You could also lay out financial scenarios and potential solutions or services to understand how your customers might use your product in response. Or you can validate your approach before you go too far down a particular path. If your customers want different functionality or respond poorly after you've already invested in a full prototype, it can be a waste of precious development time and resources to go back to the drawing board.
Planning for the future with internal workshops
When you're stepping into new territory, workshops can be immensely helpful for aligning your team. Especially within large financial institutions where there are fewer connections between departments and it's hard to socialize insights across teams, workshops can help set time aside out of everyone's typical daily routines to get creative, talk about your products, and focus on innovation. Given current social distancing measures, workshops need to be remote, but that doesn't mean they're any less effective. We like to use tools like Miro or Mural to mimic in-person post-it note walls or collaboration exercises and with video conferencing software, it's easy to get everyone engaged from the comfort of their own home.
Adjusting for new challenges
You may be wondering how best to conduct this kind of research remotely, especially when working with more complex methodologies. Many people are suffering financial hardship during this time, especially small business owners, so many brands are concerned about getting valid insights and findings that apply beyond the current situation. In our research, we must be sensitive to small business owners and others who are experiencing job losses, new financial burdens, and changing circumstances. As moderators, it's our job to guide conversations, be sensitive about participants' circumstances, and ask questions that call back on former or imaginary scenarios of a more "normal" time.
Many of our financial services clients have additional security concerns, and therefore much of our work in this industry was in-person to maintain the highest possible security and privacy standards. We understand that testing sensitive and confidential prototypes and software remotely demands the best security procedures to maintain confidentiality and secrecy, and our team has a number of tried and tested strategies, processes, and tools in place to make sure this is the case.

Despite challenges brought on by needing to limit in-person research, many of our clients haven't slowed research at all. Continuing your research efforts shows your customers you care about them and their needs, building trust and loyalty during a time when most norms are being turned upside down. But, this also presents an opportunity to innovate and improve your experiences to help your customers in the current climate and beyond it. Invest in research and development now to succeed and prosper on the other side.
How can we help you build innovation into your research process? Get in touch with us!
Written by
AnswerLab Research
The AnswerLab research team collaborates on articles to bring you the latest UX trends and best practices.
stay connected with
AnswerLab
Keep up with the latest in UX research. Our monthly newsletter offers useful UX insights and tips, relevant research, and news from our team.