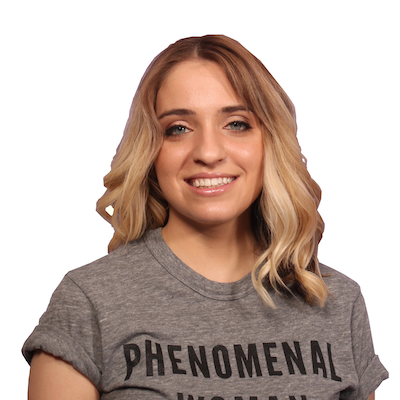 Passionate about: Shining a light on the value of user research and inclusive products through user-centered methods and empathetic designs. Working hard at producing work, art, and language that is impactful and that benefits those marginalized, including our planet.
Experience: Prior to AnswerLab, engaged in research and UX design for various tech companies including end-to-end product design work with a diverse industry background that included music, fashion, finance, sharing economy, & government. At AnswerLab, clients include Facebook, Instagram, Airbnb, Dropbox, and Google.
Studied: B.A. in Advertising at the University of San Francisco, and Certificate in User Experience Design.
For fun: Hunts for good vintage, collects music on originally produced mediums, and writes travel stories on her blog. Humor is her most used language, and she is happiest any time she can make her sister laugh. She is a former San Franciscan and doesn't let anyone forget the odd passion she has for where she is from.