Cynthia Cohen
Cynthia Cohen, Strategic Mindshare Founder and President, is a prominent business strategist and experienced public and private company board member. She is a leading authority on retailing, consumer trends and digital marketing. Her clients range from global companies to early stage startups.
During the course of her career Cynthia has served on over 10 public company boards of directors and is recognized as a board governance expert. She is currently a member of several private companies and digital startups. Cynthia is on the Board of Overseers of Boston University and sponsors the Innovation Pathway in the Innovate@BU center.
Cynthia is the Founder of Downtown Digital Salons which are dinner salons in major startup communities around the world where she hosts a curated group of digital experts and startup entrepreneurs to amuse, inform and exchange ideas. In 2017 Cynthia cofounded Act4Impact. Prior to Strategic Mindshare she was a Partner in Management Consulting at Deloitte.
---
Daina Middleton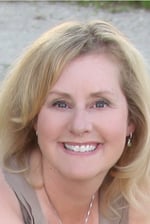 Daina Middleton is the CEO of Ansira, the industry leading customer engagement and channel partner empowerment agency. She has a diverse history in the marketing space that includes experience in the client, agency and publisher organizations.
Prior to joining Ansira, Middleton worked as a leadership coach working with executives seeking to drive organizational performance and manage change. Before that Middleton headed up B2B Marketing at Twitter where she developed a customer segmentation program to track marketing investment ROI globally. Under her leadership as CEO of Performics the Publicis agency became the largest performance marketing company in the world with offices in 34 countries. Her experience in performance marketing that drives actions resulted in the book titled Marketing in the Participation Age, 2012. Before heading up Performics Middleton pioneered social advertising at Atlanta-based interactive marketing powerhouse marketing agency Moxie where she headed up analytics, research, social and innovation.
Before moving to the agency side of the business, Middleton worked 16 years at Hewlett-Packard where she managed every marketing function during her tenure pioneering both digital and search. Over her nearly 30 years in the advertising and marketing industry she's worked across virtually every category imaginable, and with iconic brands such as Nestle, Verizon, Coca Cola, Microsoft, Bose, Kohl's, Toyota, and Singapore Airlines to name but a few, and managed teams in 40 countries.
Middleton's most recent book, Grace Meets Grit: How to Bring Out The Remarkable, Courageous Leader Within (Bibliomotion, 2016), is designed to drive actionable behavioral change for women and men in the workplace and a new conversation around gender. Middleton also serves as a director on the board of Marin Software. Her work has been published in Forbes, Fast Company, The Huffington Post, Ad Week, and she has appeared on CNBC.
She loves the outdoors, fly-fishing, cross-country skiing, and horseback riding. Her work and family have her traveling often between Texas, Wyoming, and Idaho.
---
Howard Kogan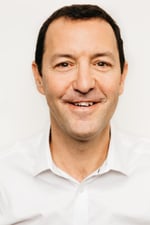 Howard M. Kogan joined WordStream as president in June 2017 and became CEO in January 2018. He is responsible for overseeing the company's day-to-day operations and internal strategy with a focus on rapid growth.

Howard Kogan spent seven years with C Space, a customer agency owned by Omnicom, serving as President of the Americas region, Chief Technology Officer, and most recently as global Chief Operating Officer leading product innovation, technology development, and acquisitions.

Prior to his role at C Space, Howard served as President of Molecular, founded by former WordStream CEO Ralph Folz. Molecular, a digital marketing consulting firm, was acquired by Isobar in 2005. He also serves on the board of directors for Boston Scores, which empowers youth to create positive change in their communities, and AnswerLab, a company that helps the world's leading brands build engaging user experiences across digital platforms.

Howard has a BS in Computer Science & Mathematics from Binghamton University, an MS in Software Engineering from Boston University, and a Certificate in Corporate Strategy from MIT Sloan.
---
Pat LaPointe
Pat is an angel and venture investor, and BoD/advisor to early-stage and growth companies with a focus on data- and analytics-driven businesses and SaaS. He has been both founder and executive partner in building and selling 3 successful companies in the data-driven marketing sector. In particular, Pat's concentration has been on driving revenue and margin growth for companies thru data-driven strategy, smart technology applications, product development, strong customer value delivery, and recruiting/training/coaching/mentoring high-performance sales, marketing, and customer success teams. He's generated hundreds of $millions of returns to shareholders along the way and failed just often enough to maintain a healthy level of humility.

Pat has also been a trusted advisor to hundreds of leading marketers/brands in dozens of industry sectors helping them to realize billions of dollars of incremental value by identifying opportunities to substantially improve marketing and sales effectiveness. His areas of expertise include:
transforming services models into recurring revenue through technology integration
leading early-stage organizational alignment around growth strategy and execution
innovating in data-driven solutions for product design, bundling, packaging, and pricing
driving sales effectiveness with smarter hiring, training, and sales management processes
improving marketing effectiveness with data- and metrics-driven strategies
"whole-brain" thinking - from technical/analytical level to c-suite business context and back again
inspiring organizational adoption of analytics, attribution, optimization, simulation, and metrics
Pat has guest lectured at Stanford, MIT, Wharton, Northwestern, and many other universities; written a successful book; published hundreds of articles in over 25 leading industry publications; and facilitated workshops to teach measurement and big-data strategies to thousands of marketers.
---
Peter Weylie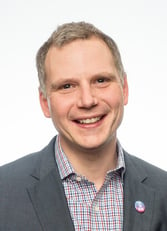 Peter is the Founder and CEO of decision arts + science ltd. a boutique management consultancy that specializes in growing and optimizing businesses. Peter uses a people-focussed approach based on building a strong company culture, developing high-functioning executive teams and optimizing organizational design within the context of delivering exceptional client experiences.

His success speaks for itself. Over the last three years, he has helped AnswerLab LLC set a clear and focussed strategy, triple topline revenue and exponentially increase profits. Prior to that, Peter grew Ipsos' US qualitative division from $17M to $80M, launching three new lines of business and quadrupling profits. In addition to achieving outstanding business results, his organizations are consistently recognized as leaders in their field for customer service, innovation and employee satisfaction.

He is a four-time winner of the prestigious Ogilvy Award for research excellence including a Best-in-Class award for research and innovation. He has advised a broad cross section of Fortune 100 companies including many iconic brands such as Microsoft, Amazon, Apple, American Express and Disney, helping them to develop and launch many products and services people now use every day.

As an early pioneer in online research, he helped speed its adoption as the dominant research methodology and extended the reach of online research by developing many new tools and techniques.

Peter has a BA in Economics and Political Science (Highest Honors, Senate Medal) from Carleton University and lives in Ottawa with his wife and four children.
---
Ruthann Quindlen
Ruthann is an advisor to both startup and growth companies. She has extensive experience in assisting early stage companies in identifying and defining their business models and strategy (including fundraising strategy).
In the 1980s, she was a Managing Director at Alex Brown & Sons where during her 10 year career as a research analyst and investment banker, she led the IPOs of leading software companies including Microsoft, AOL, Electronic Arts, and McAfee Associates as well as the sale of Peter Norton Utilities to Symantec and the Nippon Steel investment in Oracle.
In 1994, she became a General Partner at Institutional Investment Partners (IVP), one of Silicon Valley's leading venture capital firms. Ruthann focused on investing in nascent or early stage digital media and software companies and served as a Director on a variety of private and public technology company Boards. Ruthann also authored Confessions of a Venture Capitalist , published by Warner Books in 2000.
Beginning in 2004, she served as a Director for 12 years at TIVO (formerly ROVI Corporation and Gemstar Corporation). TIVO provides entertainment solutions to cable, satellite, and consumer electronics companies such as ATT and Comcast. In 2006, the University of Pennsylvania's Wharton Magazine named her as one of its 125 Most Influential Graduates. From 2003-2009, Ruthann served as as Director of Georgetown University, her alma mater.
Most recently, Ruthann has served as a venture advisor to SRI International where she helped to create and advise spinout companies based on SRI technology.