Posted by Sonia Jacob on Oct 8, 2019
Everyone has a set of things that make them feel included or excluded. It's more nuanced than we think. But hearing individual stories of inclusion and exclusion in your research can help bring hidden insights to the forefront and make real product changes. These stories are the research findings you need.

When people ask me what I do as a UX researcher my answer is usually along the lines of "I watch people struggle with technology without judging them." And I've watched hundreds of people struggle with technology. In fact, our team of researchers talks to thousands of people every month in a variety of different contexts, languages, and locations, testing a variety of technologies across product spheres, verticals, and industries. We've tested products that make people's lives easier, bring them together, and give them the tools they need to achieve their goals. However, we've also seen people struggle with usability, feel excluded by technology, and share that products weren't made with their needs in mind time and time again. Hearing from these individuals made us realize that inclusion is an important part of creating experiences people love, so we began prioritizing inclusivity to incorporate it into the DNA of our company and research practice.
We set out to develop a set of best practices for inclusivity, similar to how one would approach a set of accessibility best practices, for our clients and the UX community to use and build on. But, what we've learned, however, is that we can't create a checklist that embodies the whole of inclusivity research. That's not to say that there are no guidelines. In reality, the guidelines can be endless. Inclusive research is not only accessibility research. So we switched gears - instead of seeking to create a best practices checklist, we've developed a framework to embed inclusivity into our practice from start to finish. Instead of focusing solely on how products make people excluded, our goal is to highlight stories of individuals in every project we conduct. Their stories are the research insights.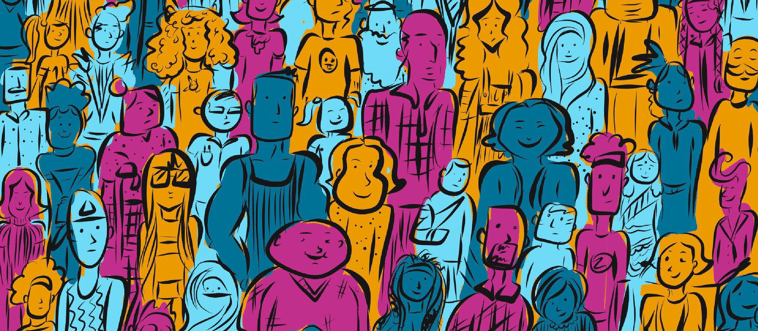 Inclusivity starts with a framework
Even though there's no one right way to conduct inclusivity research, there is a framework you can use to help you reach all of your users, especially the ones who are often left out of the equation. Based on our experiences, we've developed a set of questions to ask yourself and your stakeholders before running research sessions to ensure inclusive findings and ultimately an inclusive experience for your users.
To get started, ask your UX team the following questions:
How do you make space for inclusivity conversations in a research session?
How do you do this in a way that doesn't derail the rest of the session?
How do you encourage participants to share their experience?
How do you then capture it and share it?
Your answers to these questions will vary depending on the types of experiences you're trying to improve and for whom. But these questions can help you and your stakeholders be more inclusive throughout the process. You should be thinking about this in every research session and every project you tackle.
Some of the best findings we've had, whether related to inclusivity or not, have been in unexpected places. Sometimes a participant might share an insight about how the product makes them feel without being prompted by the question or topic at hand. It's important to be able to capture and share these "excited utterances."* Giving people the space and support to be vulnerable about their feelings of exclusion, especially if its related to your product, is a crucial competency of being a good researcher.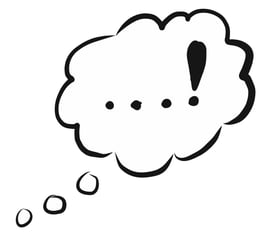 *"Excited utterance" is actually a legal term related to the type of evidence you can bring into a courtroom. Generally, you're not allowed to bring in 'hearsay' evidence - "an out of court statement offered to prove the truth of the matter asserted therein." For example, you generally can't have a witness talk about what someone else said. However, there are quite a few exceptions. The 'excited utterance' exception states that you can bring in a comment that was said out of the courtroom if that comment was made in response to a 'startling or shocking event or condition.' The statement must be a spontaneous and unplanned response to a startling incident. The idea is that a person would "be in a state of surprise or shock," and therefore, they do not have time to reflect and possibly fabricate something.
You might see an "excited utterance" from a participant in a research session in response to something about the product that makes them feel excluded, offended, or uncomfortable even if it's not in response to the concept or topic being tested. Luckily, in UX, we don't have to be as stringent in our definition of an excited utterance and can and should share these comments widely within our organization.
Acting on inclusive insights in unexpected places is at the core of creating inclusive research and ultimately, inclusive products. By creating a space for participants to share these "excited utterances" or emotional reactions to the stimuli, you open yourself up to getting inclusive findings regardless of the research plan. These utterances, reactions, and stories give you insight into what makes people feel included or excluded. These are the findings that can make a real difference.
Diverse participants bring product-changing insights.
Seeing technology as a way to protect oneself after a violating experience
One of my favorite stories relates to an individual who showed incredible resilience and self-advocacy after being catfished on a dating site. Originally, we had planned on talking about how difficult it was to find something she had accidentally deleted from her phone. However, we made space for her to talk about something more personal - something that hurt her and made her feel stupid. Although this conversation was a remote research session, we spent a couple minutes at the start getting to know each other and chatting about the weather to relieve any nerves and establish some rapport. She was an older, retired widow, living on disability income. She had started using dating sites to get herself out into the world to meet someone. She began talking to man and after a while, felt comfortable sending him a lot of money. Later, she felt that something was off, especially since they hadn't met in real life. She then saw a T.V. show explaining the concept of catfishing and that was when it hit her. After she investigated the man and discovered she had been catfished, she started installing security measures on her phone, and as she put it, she 'wised up' to catfishers. Luckily, she continues to date and enjoy her time, but she put up a wall around her. While technology had failed her to begin with, it ended up helping her educate herself, despite her age and disability. She watched YouTube videos, T.V. programs, and downloaded security software to protect herself after this disheartening and frightening experience.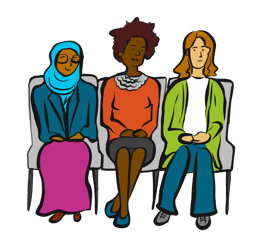 Exploring a hidden, but rampant harassment problem
A surprisingly large number of young girls and women take part in the ever-growing gaming industry, but are afraid of speaking during games or having a feminine screen name due to the often male-dominated online gaming culture. We conducted focus groups for a client with female gamers to understand how they interact with certain features in the game. When asked about modes of interaction, every woman shared stories about online harassment and how they subsequently interacted in the game differently to avoid outing themselves as a female player. Creating this open and trusting environment allowed our participants speak up about this harassment and helped our clients understand the extent of the issue and the nuances around it. Our stakeholders left with a deeper understanding of the challenges facing female gamers and were able to roadmap their projects accordingly, explore ways to combat online harassment through better moderation and rules, and begin considering a significant but silent segment of active, enthusiastic users.
Discovering new use cases and finding renewed excitement in product development
These stories are also a great way to renew interest in working on a product that's been in the market for years. We had a client testing out a product related to grocery delivery. While many people assume grocery delivery services are made for busy parents or those who don't have time to go to the grocery store, we found a participant who used the delivery option to help her cope with challenges she faced being on the autism spectrum. Being in a grocery store was overwhelming; there were always lots of people and a dizzying array of products to choose from. Using a grocery delivery app instead relieved her cognitive load due to her disability. Sharing this insight with our client team renewed their interest in working on the product and gave them more of a purpose for doing so. Because the product has been out for a number of years, the constant updating felt tedious and aimless. But by shedding light on a new use case, the team reexamined their assumptions about their customers and considered new ways this could help even more people. Our client wanted to continue gathering stories like these to put up on a quote wall to inspire her team and show them the bigger picture of what they're working for.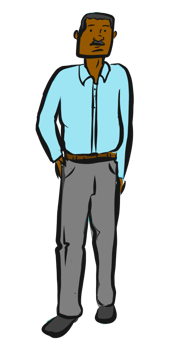 Ensuring diverse voices are heard at every stage of development
We also often conduct research for the later stages of development, particularly around website and marketing content. In a recent, poignant example, we had a client come to us to test how users reacted to website headers. One African American participant made a connection that no one at the company had thought of. He felt the image was an intentional play on the Black Lives Matter movement because of the imagery and copy being presented, when in fact, that was not the intention at all. Because this image could have presented as exploiting a social movement, this feedback prevented what could have been a severe misstep for the client.
So what does this mean for us as researchers?
Incorporating inclusivity in this way takes time, but it's key to developing a mindset for internalizing inclusivity. Consider the act of sharing stories like these as building blocks to help you create a structure that supports inclusion. Good researchers can develop these skills and expertise over time to gather these insights. To start, socialize the definitions amongst your team. Create ways for your colleagues to empathize with your users and understand the importance of conducting this research. Develop inclusive research operations practices! And always be ready for hidden insights.
Written by
Sonia Jacob
Sonia Jacob is a UX researcher at AnswerLab where she leads research to help fortune 500 brands create experiences people love. Sonia led AnswerLab's 2019 original research efforts exploring inclusivity in product design.
More about Sonia→
stay connected with
AnswerLab
Keep up with the latest in UX research. Our monthly newsletter offers useful UX insights and tips, relevant research, and news from our team.