As UX professionals, we're constantly immersed in customers' goals, pain-points, needs, and desires. We look for ways to use customer insights to move our businesses forward. Yet, we aren't the only people in our organizations impacting customer experience.

Our products are also influenced by product managers, engineers, and executives who may not see things the same way. When the UX team is only one component of the chain of impact on products, how do we maximize our influence? How do we make an impact in a noisy, crowded room with conflicting agendas?

In this webinar, Amy Buckner Chowdhry AnswerLab Founder & CEO, shares stories of unsung UX heroes from American Express, Google, Facebook, and FedEx, who changed hearts and minds and dramatically improved products and processes by putting their influencing skills to the test.
Watch the webinar to:
Get specific techniques for engaging stakeholders, maximizing your influence, and advocating for research insights


Learn common obstacles to influence



Hear real-world case studies to learn how different influencing strategies led to improved user experiences
Speaker
Amy Buckner Chowdhry,

Founder & CEO

of AnswerLab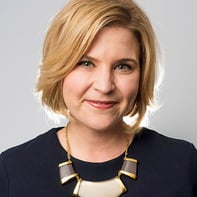 Amy Buckner Chowdhry founded AnswerLab over a decade ago to help the world's leading brands build better digital experiences. Under her watch, AnswerLab has grown to become the largest and most-trusted UX insights firm, partnering with innovators like Google, Facebook, Amazon, and Amex. Amy was named one of Fortune's 10 most promising Women Entrepreneurs.