If you asked a member of a historically underrepresented group about their experience with your product, what do you think they would say?
While design and product teams may not set out to exclude or cause harm, those products will only be as inclusive as the research informing them.
Your product needs feedback from diverse and marginalized populations to ensure you meet their needs.
Join ​Kristin Zibell and Shakima Jackson-Martinez on Tuesday, May 4th at 10am PT/ 1pm ET, as they share AnswerLab's approach to Experience Gap Research including:
Advice for navigating stakeholder resistance and building a business case for this research
How to determine the inclusivity of your product through Experience Gap research
Crucial considerations for designing, moderating, and reporting on Experience Gap research


Speakers
Kristin Zibell, Principal UX Researcher & Product Lead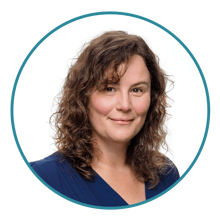 Kristin is a Principal UX Researcher and Product Lead with more than 16 years of experience in human-centered design.
She has worked with marketing and brand teams to understand people's behavior, ideate solutions, and validate experiences across their entire journey. Kristin identifies methods and ways research teams can include marginalized people in their research and product decisions so technology helps and not harms them.
Kristin has also spoken at Forrester CX, UXPA, and SXSW Interactive conferences and published articles in UX Magazine and UXPA Magazine. She also teaches Design-Thinking and UX Strategy at UC-Berkeley Extension.

Shakima Jackson-Martinez, Diversity, Equity, and Inclusion Manager
As Manager of Diversity, Equity, and Inclusion at AnswerLab, Shakima creates, supports, manages, and measures diversity and inclusion strategies and programs across the entire organization. She has over 10 years of experience working in Human Resources, Project Management, Strategy, and Operations. Shakima is deeply passionate about creating spaces where people feel a true sense of belonging and the freedom to bring their whole selves to work.
Register for the webinar: