As many companies shift to remote work and everyday operations are affected, we as researchers need to continue to meet our goals. In a unique situation like this, many of us are wondering how.

Learn how UX researchers can adjust to remote methodologies, accommodate and account for participants' changing circumstances, and ensure impactful insights for stakeholders.

People are more and more reliant on digital experiences as social distancing measures take effect. Research insights gathered now can help you better understand how those who use your products and services may be impacted. And, as we begin to identify our "new normal," you'll learn how you can meet them where they're at today as we all plan for tomorrow.
Watch the webinar to learn:
Best practices to consider when conducting remote UX research


How you can still provide a human-centered approach to research for participants


Helpful tips to navigate stakeholder relationships and provide impactful insights

Panelists
Bob Berry, Principal Researcher, AnswerLab


B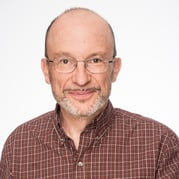 ob is a customer experience expert with twenty-five years' in marketing, strategy, and market research, and twenty years of in-lab and remote usability testing experience with consumers, corporate, and small business users. He has a passion for uncovering key insights that increase user delight, and that lead to more conversions and revenue for his clients. He has worked directly with all kinds of users, customers, and interactive experiences to propose and implement many innovations and solutions for client's systems of all sizes and complexity. Bob has conducted thousands of remote user testing sessions, focus groups, and user experience research projects over many years, for online marketing services, e-commerce sites, email initiatives, call center systems, e-learning programs, promotional websites, and more.
Kristin Zibell, Senior Researcher, AnswerLab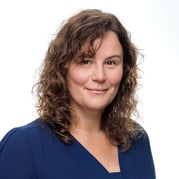 Kristin is a Senior UX Researcher With 15 years-experience in human-centered design. She has worked with marketing and brand teams to understand user behavior, create valuable solutions, and validate ideas across the entire user journey. Her portfolio of work includes Fortune 500 companies and startups alike, including those in the consumer and B2B software, consumer products, healthcare, and media industries. Her experience in remote research includes hundreds of remote research sessions to generate an understanding about users and gain a direction on design and product choices. Kristin has also been a speaker at Forrester CX, UXPA, and SXSW Interactive and published articles in UX Magazine and UXPA Magazine. Currently, she teaches Design-Thinking at UC-Berkeley Extension.

Molly Kessler, Senior Researcher, AnswerLab


M
olly is a Senior UX Researcher with 10 years of experience in digital product management, interaction design, and user research. She specializes in designing, executing, and reporting on qualitative research including in-depth interviews and ethnography. As a full-time remote AnswerLab employee, Molly has conducted dozens of remote research projects, from focus groups to remote mobile app testing. She has worked across multiple industries including financial services, retail, and healthcare. Molly has worked with Comcast on Xfinity One end-to-end research.