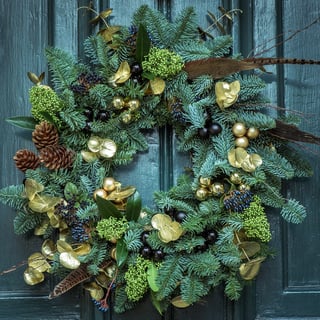 Happy Holidays!
This season, AnswerLab would like to share our deep gratitude for our UX community of clients, partners, and friends.
When founding this company, my greatest wish was to build a platform for social good in the world. Our mission is to improve lives through exceptional digital experiences. With each UX challenge we solve for a major brand, we take great pride in seeing our insights positively impact the digital experiences of hundreds of millions of people, and in turn drive true business value for our clients.
Thanks to our partnership with you, we are also able grow our impact as a socially responsible company by investing more in our employees and in giving back to the community. From adding new parental benefits to supporting the Family Reach Foundation, your work with us has a true ripple effect.
In 2017, AnswerLab achieved a number of major milestones. And, we couldn't have done it without your continued trust in our exceptional team of researchers. Thank you for contributing to our double-digit growth for the thirteenth year in a row.
A few of our favorite 2017 projects:
Elevating the workspace experience

for employees of a global tech brand with multi-country, in-office ethnographic research
Validating and refining concepts

of novel communication tools for a major social media brand prior to launch
Creating an exceptional unboxing experience

for a major telecommunications company through in-home ethnography studies
Removing online shopping barriers

in global markets for a major US retail brand with regional usability testing in markets like South Korea
Building the digital brand strategy

for a global technology leader based on stakeholder interviews followed by quantitative validation research
Identifying unmet needs and barriers to adoption

of ARCore-like smartphone AR SDKs with professional developers from a wide range of industries
You helped AnswerLab achieve these major milestones in 2017:
13 years in business and more than 1600 user experience studies
21 major brands newly joined our family of clients calling AnswerLab their strategic UX research partner
Extensive expansion - AnswerLabbers are now in 11 states and 2 countries
11.5 hours planked in a month during our August plank challenge
Official launch of our

UX Research Leader Strategy Forum

- a roundtable event for digital leaders to collaborate, share insights, and discuss the future of UX research
Transformed our 7500 sq foot downtown SF office space into one giant user testing lab for a month to evaluate a new technology
Our passports got a workout conducting

research in 11 countries
Progressive

new employee benefits

including

four months of paid parental leave

and a

reproductive stipend

to cover costs associated with becoming a parent
Pro bono research to help the

Family Reach Foundation

optimize donor outreach, fundraising for

Global Fund for Women

, and volunteering with local groups helping aging populations, helping disadvantaged job seekers prepare for interviews, and planting gardens
Thank you for making 2017 AnswerLab's best year ever. We hope you have a wonderful, restorative holiday with family and friends.
CEO & Co-Founder of AnswerLab